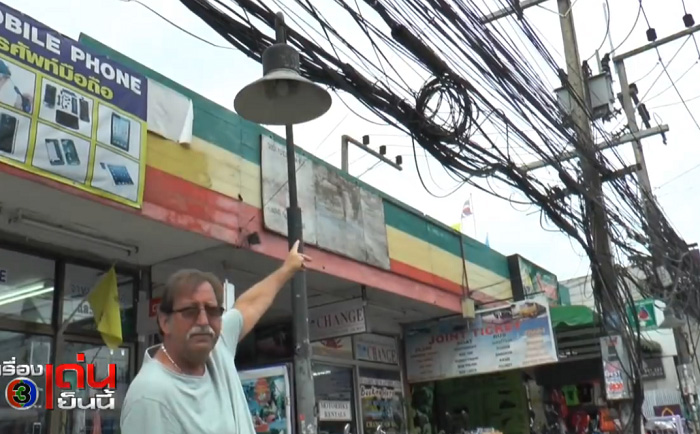 Amazing Thailand – tourists get in on the hanging wire act
BANGKOK: — Tourists in Koh Samui featured on the evening news as a Channel 3 crew went to the island to check on the state of the hanging wires at Chaweng.
"Take my picture",they called and told reporters that they had seen some bad hanging wires all over Thailand but Samui had to be the worst.
The film crew took a long video of the state of the electrics on the holiday island. Some locals were less enthusiastic than the tourists complaining about the danger of the wires especially in the rain and the fact that their pleas for something to be done were continually falling on deaf ears.
Interest in the wires has peaked this week after none other than Microsoft mogul Bill Gates posted a picture of some wires in Bangkok and commented about theft of electricity and poor internet capability in many countries including Thailand.
Online posters continued their comments about the issue. Some said that Channel 3 needn't have bothered going all the way to Samui – it is the same everywhere. Others wanted action to be taken to start to bury the unsightly wires underground.
Source: http://www.thaivisa.com/forum/topic/928538-amazing-thailand-tourists-get-in-on-the-hanging-wire-act/